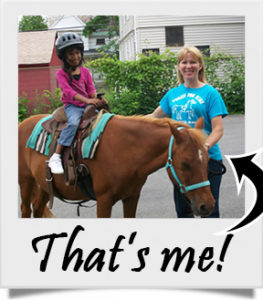 Early Beginnings
My love for horses started when I was 8 with my dad's horse, Sarge. After Sarge passed away, I wanted a horse of my own. My dad brought home a donkey, and later an old stud pony I named, Trigger. I walked Trigger to our church auction where my dad was the auctioneer and gave pony rides for 10 cents. This was the start of Ponies For Hire. That was 1975, and I was 10 years old.
Growing Business
The following year my dad brought home a young mare who was the color of sand so I named her Sandy. I gave pony rides at the church and local firehouse for a family fun day. My first two ponies had a baby. The baby was born on the Fourth of July so I named her Firecracker.
Expansion of Ponies For Hire
At age 12, I gave pony rides at the church, the firehouse, and my first birthday party. I didn't have a horse trailer so I rode Sandy 5 miles to the party and 5 miles back. I was in my glory. Knowing I wouldn't be able to ride the pony to every function, my dad made a plywood box to fit on top of his truck to haul the ponies. When I turned 16, and acquired my driver's license I purchased an old U-Haul™ trailer. I borrowed my mother's LTD station wagon to transport my ponies to events. That car was a boat.
Ponies For Hire Today
Today, I own way too many ponies along with two trucks and horse trailers to accommodate my pony ride service. My daughter Megan drives the second truck and trailer. We also bring along a baby goats, a lamb, and chicks.